PATENT FOR THE INVENTION: A METHOD OF TREATING ANIMALS ARHNOENTOMOZOV
Intellectual property
All-Russia Research Institute of Helminthology them. KI Scriabin RAAS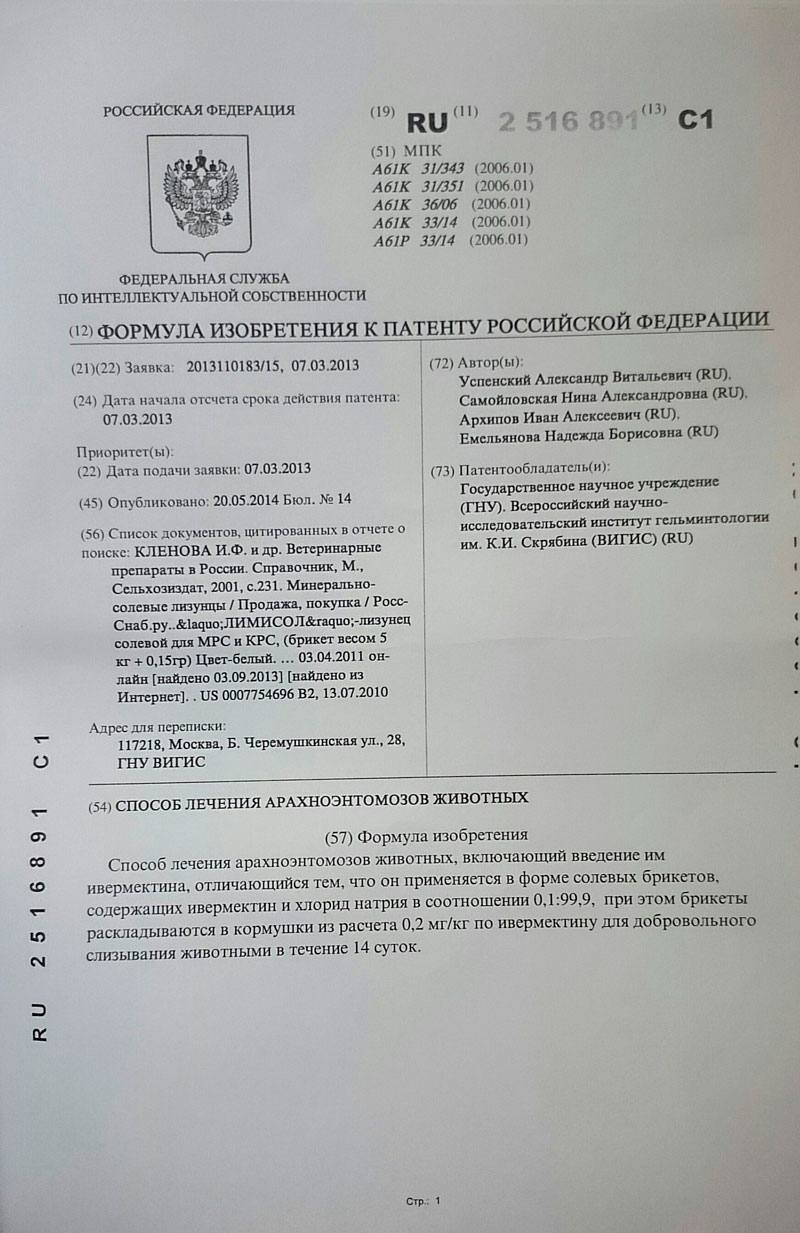 PATENT FOR THE INVENTION: A METHOD OF TREATING ANIMALS ARHNOENTOMOZOV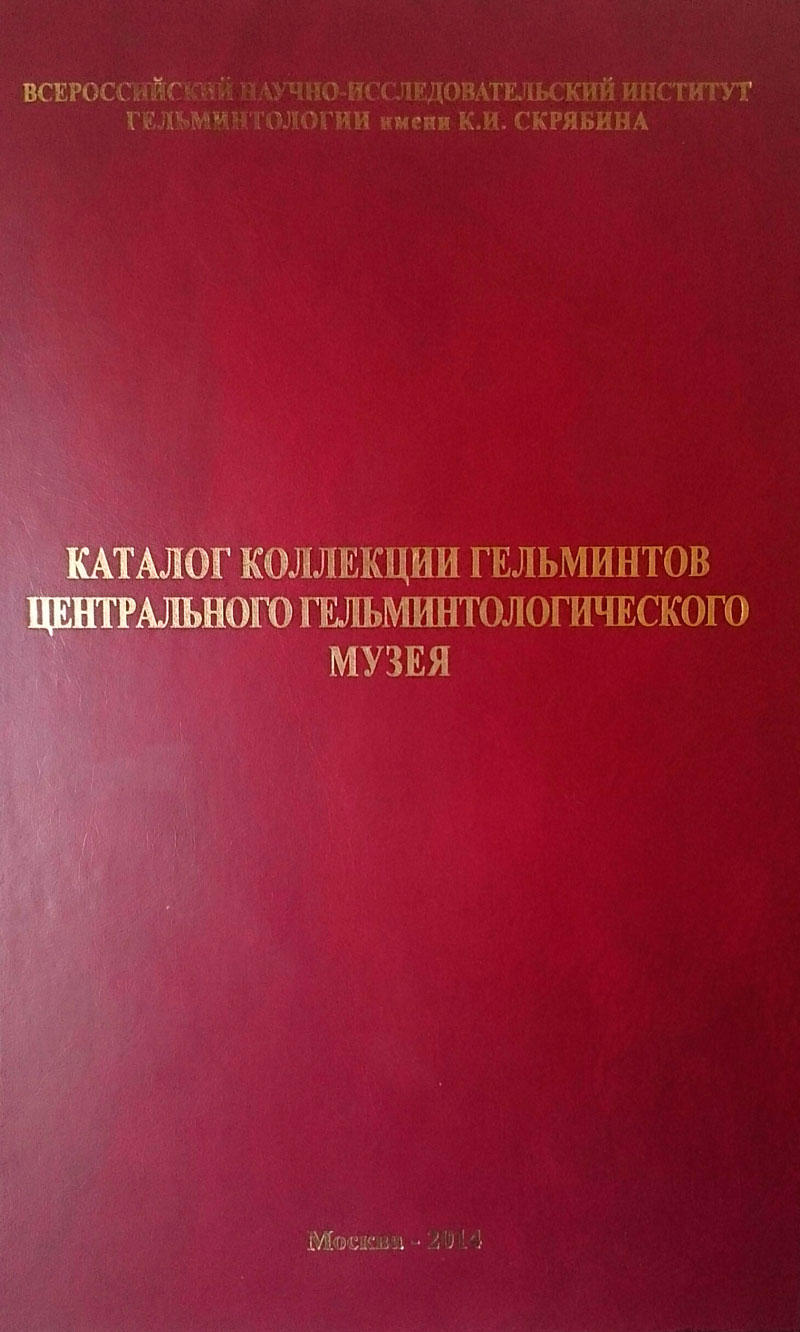 Samoylovskaya N.A., Uspenskiy A.V., Khrustalev A.V., Moskvin A.S. Catalogue of the collection of helminths helminthological central museum. М.:2014.

A.V. Uspensky, V.V. Gorokhov Parasitic zoonoses. М.:2012.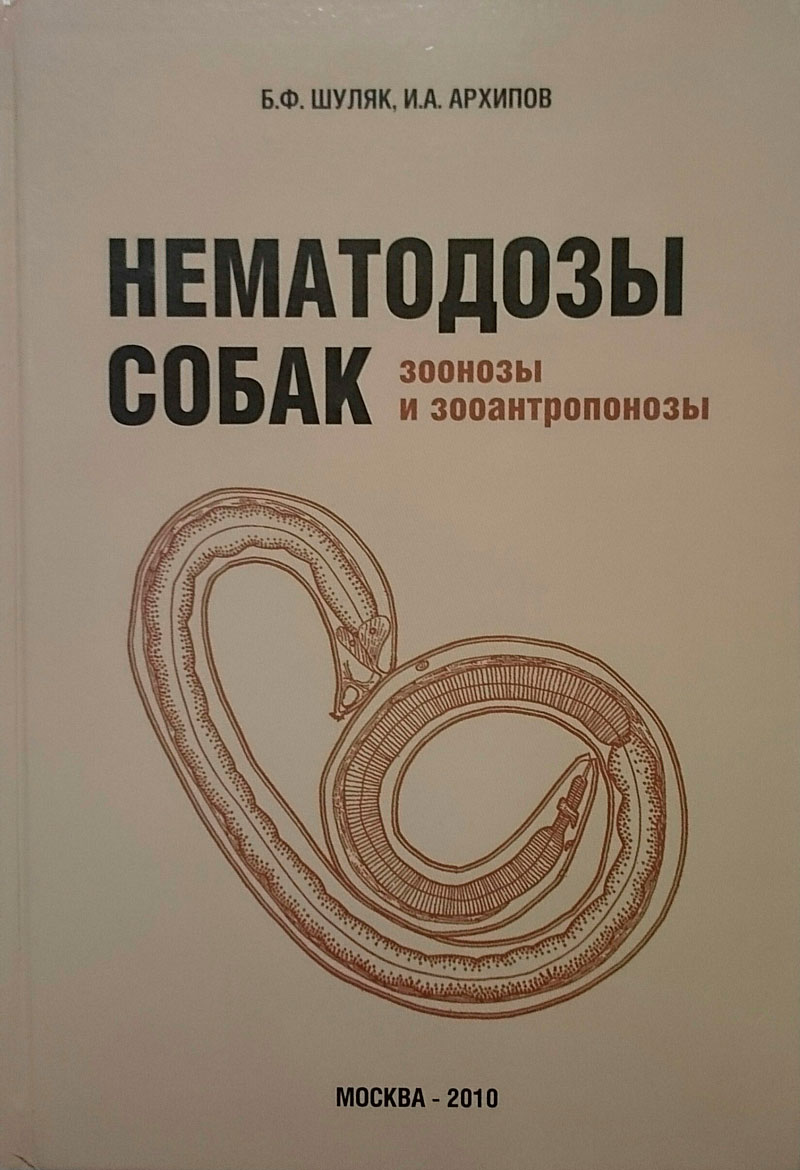 B.F. Shuljak, I.A. Arkhipov Nematodoses dogs zoonoses and Zooanthroponoses. М.:2010.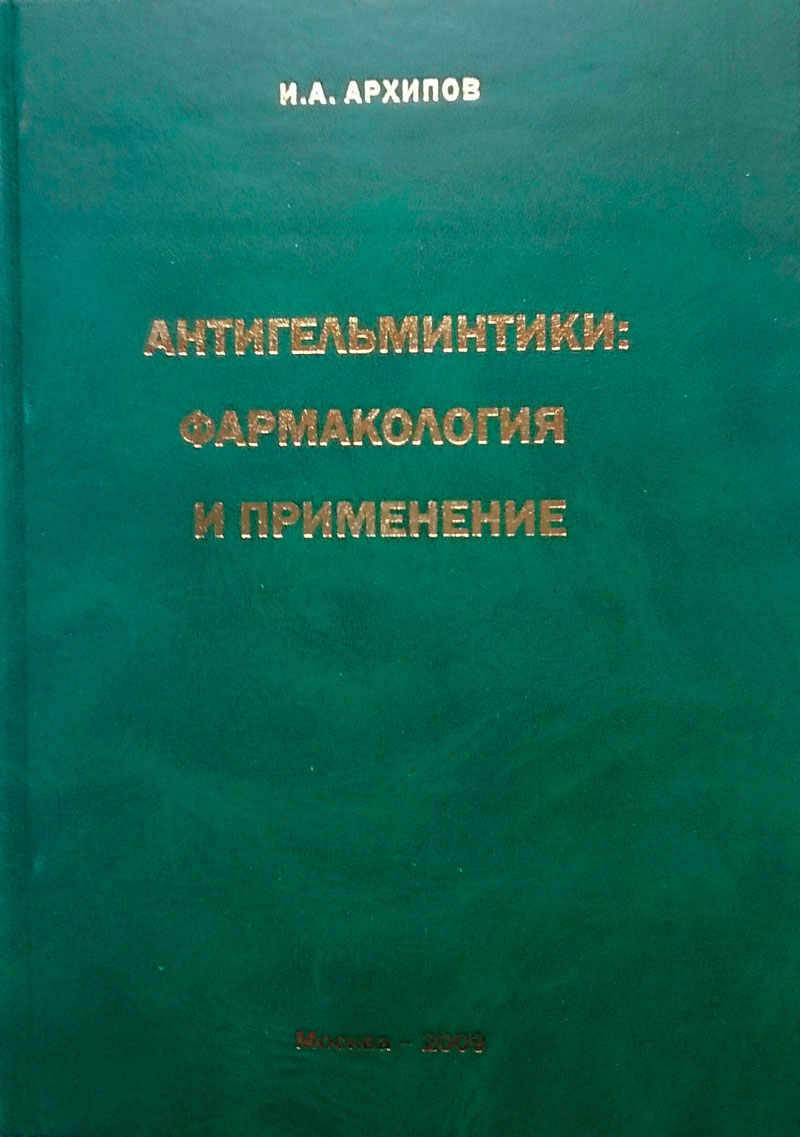 I.A. Arkhipov Anthelmintics: pharmacology and application. М.:2009.

A.A. Cherepanov, A.S. Moskvin, G.A. Kotelnikov, V.M. Fucking ATLAS: Differential diagnosis of helminthiasis on the morphological structure of eggs and larvae of pathogens.